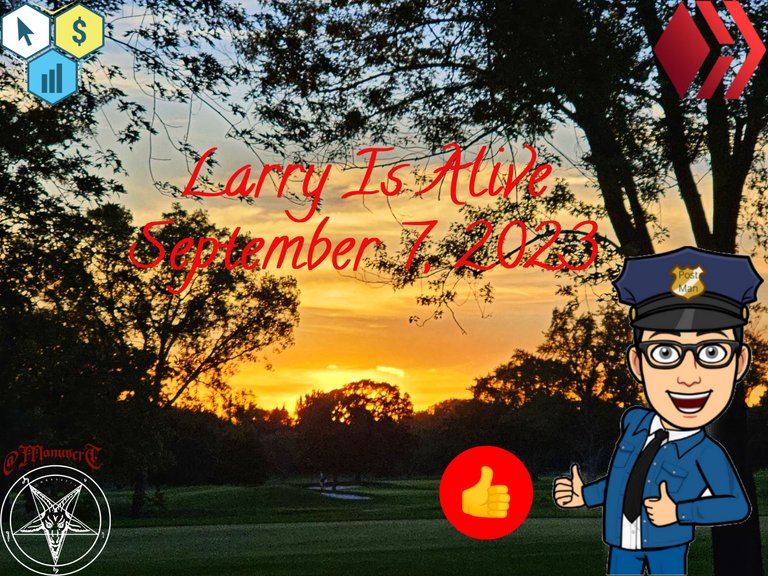 Hey Hivers,
Still going on, sixth Thursday in a row participating in the Larry is Alive contest! Once again, for today, I chose a sunset cover picture. You probably already guessed it, sunsets are my favorite! But today, no sunset in sight because it seems to be very grey and gloomy outside and the forecast confirms it should stay cloudy all day. Anyways, that's a good excuse for Larry and I to go hunting and once again accumulate plenty of clicking and surfing. Larry is definitely Alive today, and he delivers everywhere. And without any more delays, let's follow him on his route and check all the details.

The Hunt for Larry
---
    Listnerds

First stop at Listnerds of course. I was a bit lazy there the past few days. We did stop by every day, but only clicked a few links, because it got tiresome to sort through all the spam. We did a bit better today and here is the proof of completion: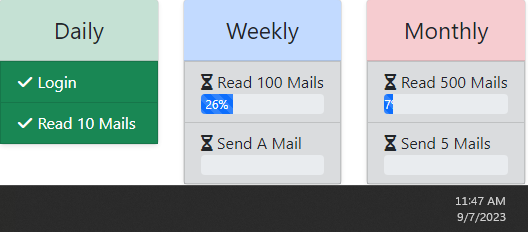 I was a little worried because the last email I sent was not doing great and its score stayed pretty low. But today, it changed significantly, and it should get validated in a couple of days:

There seems to be some issues with transferring out CTP. It keeps telling me: "Please wait for your previous withdraw to complete". But I don't think I have another withdrawal in queue. If I do, no idea what that is, and how to cancel it. This problem started at least 2 weeks ago, maybe a little more. Am I the only one seeing this?
---
    LeadsLeap

We continue with the same method at LeadsLeap, with lots of clicks. Like I mentioned, I also added my Coop link in CTPX, and that generate a few views as well. Here is the proof of completion for today: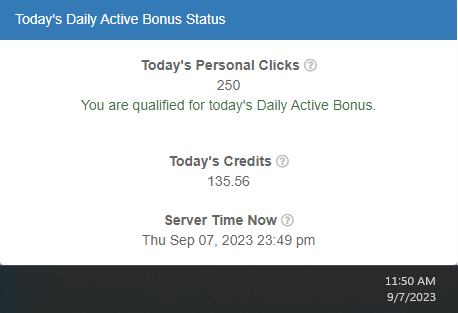 ---
    TRAFFICadbar
<

No change at TrafficAdBar, lots of websites visited as well. But I still haven't checked how I could use efficiently all the points I've been accumulating. We'll see about that later. Here is the proof of completion for today: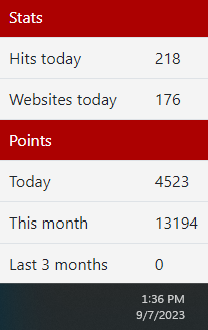 ---
    CTPX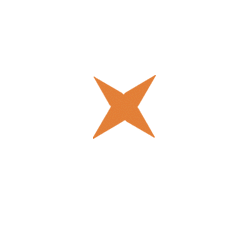 Plenty of Xploration done at CTPX too. Like I said, I added my LeadsLeap Coop link as one of my websites, so the more I Xplore, the more views it gets. Win-win! I only won the CTP draw once today though, but overall I won more than 2300 CTP since I started Xploring! As for today, here is the proof of completion: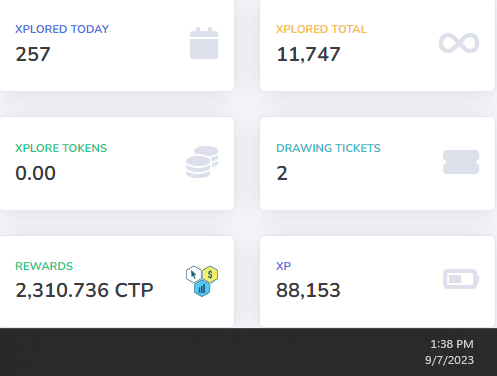 ---
    Infinity Traffic Boost

Another routine day at Infinity Traffic Boost too, we just maxed out the pages surfed at 100: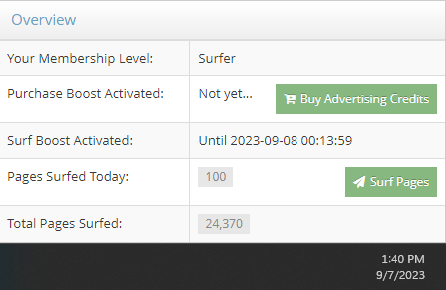 ---
    Free Advertising For You

And finally the last stop at Free Advertising For You. Again, not much difference with our last hunt: all tasks completed, except the surf clicks. Not sure why, with all the clicking that we do, we never do this one! Anyways, here is the proof of completion for today: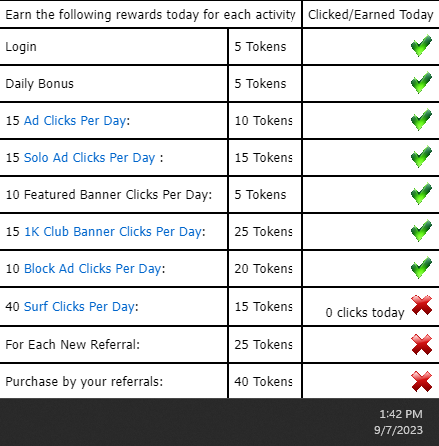 Two weeks in a row they had more Block Ads than the required 15 to qualify for the daily contest. I hope this will be like that all the time now.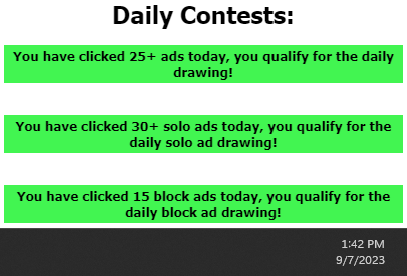 And that is it, another successful hunt with Larry: he is Alive and delivers everywhere! A bit later than the last few weeks, but 2pm is not bad. Lots of stuff to do for work now unfortunately. After my breakfast of course! Like I said, the weather is rather gloomy, so not sure about outdoor activities later. And with Kaia now awaiting surgery in a couple of weeks, I am not really motivated for a walk. Maybe a bike ride or another short run. Or we'll just be lazy...
Happy hunting to y'all and see you next time!
And finally, for anybody that would like to know more about what this hunt is all about, here's the link again with all the details.