The OurPick encouragement program is part of the @Liotes ecosystem where quality posts are curated and authors are encouraged to continue with the content creation adding value to specific communities, and Hive in general...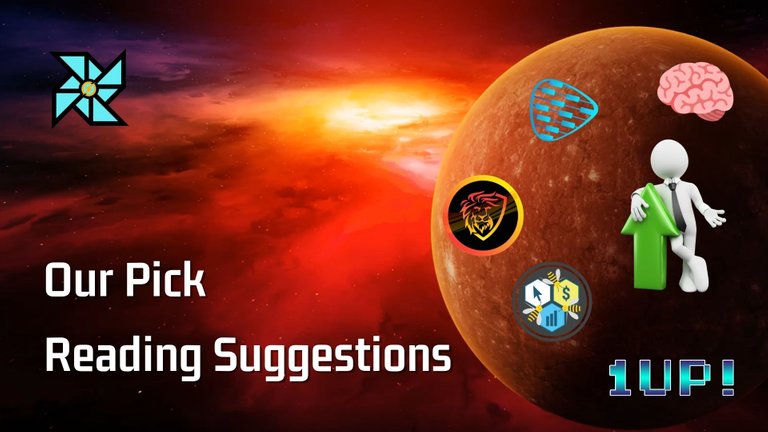 Created in Canva.com
Occasionally, we will pick a couple of awesome posts that we find interesting and will suggest them for your further reading... We hope that it will help authors as an additional promotion... We support creators with our upvotes in Hive, but also in other tribe tokens! These Hive-Engine tribes give additional value to the whole ecosystem and help authors and curators to follow their niches and dreams...


Great post and a great wake-up call for the people...
Your topic was politicians and governments, but behind all that you wrote is just one thing... MONEY... immigration, wars, extortion, globalization, control...
Times have changed, books aren't burned, people have access to more information than ever, and the old systems of control still work, but not for a long time...


That's a great approach, to teach kids from an early age about finances and savings... I did something similar with my son... I bought him a Ledger a few years ago, and as a B-day gift, he got some BTC and ETH... After a few years, his savings looks much better than at the beginning... 😃
Also, recently, he learned another important lesson... He was saving for a long time for an electric scooter and he bought it with HIS money... After a year, someone stole it... It was a hard lesson, but he is much more cautious today, and as you said for your son, take more care about his stuff... Appreciate them more...


I'm still struggeling to come up with a good strategy for this ruleset. Thanks for your ideas :-)


Great post, lots to think about there. Friendships are a complicated matter to master. Finding the right balance between family and friends is also a tricky one. Also life long friendships are nice to have because constantly starting new friendships can also be very hard work and it can all come to nothing.

If you want to help in project growth, you can delegate HivePower to the @liotes.voter account that upvotes quality posts on Hive. All delegators receive daily returns paid in LEN tokens for their support! The current APR is around 10.50%, which is more than you can earn by individual curation!
You can also use these predefined links to delegate HP using Hivesigner:
Thanks to donations of @melinda010100 and @good-karma, we will reward authors with additional 50 Ecency POINTS!



Ourpick curators: @achim03, @ph1102, and @mypathtofire!