It is already Saturday night, the first Saturday of June. I have been during the day with a relapse of the malaise, but I suppose it is related to the fact that the rainy weather has been constant, and that does not help me to recover from the flu. My brother has been taking care of things around the house and I thank him for taking care of everything on his account, because I am a bit 'off duty'.
In part, due to being sick and not leaving the house, there is nothing new to tell about my private
#life
, and as far as my town is concerned, well, the only thing that stands out is that regional electrical failures are worsening and are affecting each time more seriousness to the whole country. We are already talking about how much of the capital of the republic is left without service every day, by the hour, without an effective solution being planned to solve this by the authorities. Anyway, that's how we being in my Venezuela, and it's better that I don't go too deep into the subject because I run the risk of going into depressive mode.
+++
Ya es la noche del sábado, el primer sábado del mes de junio. He estado durante el día con una recaída del malestar, pero supongo que está relacionado con que el clima de lluvia ha sido constante, y eso no me ayuda a recuperarme de la gripe. Mi hermano ha estado atendiendo las cosas de la casa y le agradezco que cuide de todo por su cuenta, porque estoy un poco 'fuera de servicio'.
En parte, por estar enfermo y no salir de casa, no hay nada nuevo que contar sobre mi
#vida
particular, y en lo referido a mi localidad, pues, lo único resaltante es que las fallas eléctricas regionales están recrudeciendo y afectan con cada vez más gravedad a todo el país. Ya estamos hablando de qué buena parte de la capital de la república se queda sin servicio todos los días, por horas, sin que se tenga prevista una solución efectiva para solventar esto por parte de las autoridades. En fin, así andamos en
#Venezuela
, y es mejor que no profundice mucho en el tema porque corro el riesgo de entrar en modo depresivo.
+++
---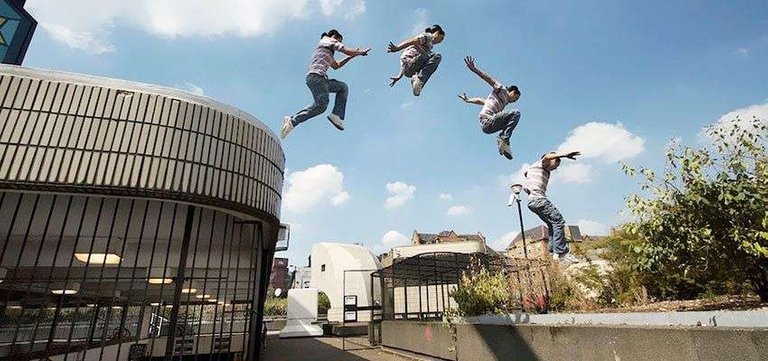 #WorldParkourDay + #DiaMundialDelParkour
Image's Source - Fuente de la Imagen

---
Let's move on to comment on the ephemeris of
#History
for today, of the many that there were, I noticed one that caught my attention, you see, personally, I'm not very agile, and my body is somewhat 'weak', so that I admire
#sports
and body practices in which strength, balance, flexibility and body control are gracefully manifested.
So when I saw that today was 'World Parkour Day', I decided that this would be the anniversary that I would comment on today. In the beginning, I had read that it was a sport of French origin, but I didn't know much more about it, today I find out that it is a practice that is more than a century old. The origin of
#Parkour
is attributed to French naval lieutenant George Hebert, in 1902, after he coordinated the evacuation of 700 people due to the imminent eruption of a volcano in Martinique, a French territory in the Antilles of the Caribbean Sea (America), but approximately 28,000 lives were lost in that event.
+++
Pasemos mejor a comentar sobre la efeméride de la
#Historia
para hoy, de las muchas que había, noté una que me llamó la atención, tú verás, en lo personal, no soy muy ágil y mi cuerpo resulta un tanto 'débil', así que admiro los
#deportes
y las prácticas corporales en que la fuerza, el equilibrio, la flexibilidad y el control corporal se manifiestan con gracia.
Así que cuando vi que hoy era el 'Día Mundial del Parkour', decidí que esa sería la efeméride que comentaría hoy. En inicio, yo había leído alguna vez que era un deporte de origen francés, pero no sabía mucho más al respecto, hoy es que me entero de que es una práctica que tiene más de un siglo. El origen del
#Parkour
se atribuye al teniente naval francés George Hebert, en el año 1902, luego de que coordinó la evacuación de 700 personas por la inminente erupción un volcán en Martinica, territorio francés en las Antillas del Mar Caribe (América), pero en ese evento se perdieron aproximadamente 28.000 vidas.
+++
---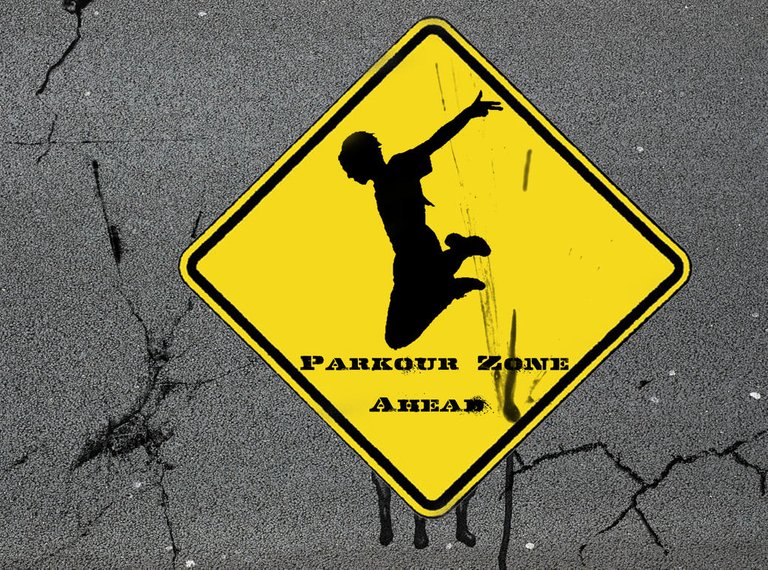 Image's Source - Fuente de la Imagen
---
Herbert was very impressed with the losses, he had done everything possible to save as many people as possible, but he found that there were problems moving people and that even his own men had a strong clumsiness at times to choose the routes to move, despite the training, you can imagine that in a stressful situation people can get 'stuck' and even having a route to move and get out, they don't notice it, and they can't get ahead.
With this experience, this naval lieutenant designed a training course aimed at achieving fluid movement in diverse environments, whether urban or wild, that would allow climbing, running, evading, swimming, and much more, in a way that chained the movements in the most natural and fluid as possible. He presented it to the army, and it was adopted as part of the training of the
#France
army.
+++
Herbert quedó muy impresionado con las perdidas, había hecho todo lo posible par salvar la mayor cantidad de gente, pero se encontró que había problemas para desplazar a la gente y que incluso sus propios hombres tenían por momentos una fuerte torpeza para escoger las rutas para desplazarse, a pesar del entrenamiento, puedes imaginar que en situación de estrés la gente puede quedarse 'atascada' y aun teniendo una ruta para moverse y salir, no la notan y no logran salir adelante.
Con esta experiencia, este teniente naval diseñó un entrenamiento destinado a lograr movimiento fluido en ambientes diversos, ya fueran urbanos o silvestres, que permitiera escalar, correr, evadir, nadar, y mucho más, de una manera que encadenara los movimientos de la manera más natural y fluida posible. Lo presentó ante el ejército y fue adoptado como parte del entrenamiento del ejército de
#Francia
.
+++
---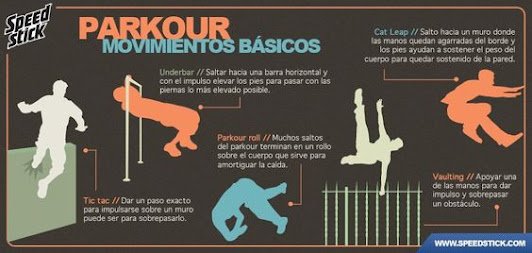 Image's Source - Fuente de la Imagen
---
However, the popularization of this bodily practice in the civilian context did not begin to occur until the last decades of the 20th century, when a French war veteran (Raymond Belle) trained his son (Sebastián) in this technique, and that boy shared his training with his friends, and they began to practice as a game. They were the first "traceurs" or tracers, which is what the practitioners of this discipline are called, due to the idea that the most efficient route possible between two places is drawn, and then it is covered in the shortest possible time, taking advantage of the same obstacles present in the way to advance. By the way, in the case of being female practitioners, the term used is "traucese".
The 'Art of Displacement', as Parkour is also called, was gaining popularity, it reached the mass media and also the cinema, but it was an amateur practice, it was already in 2017 that it was incorporated as part of the International Federation of Gymnastics as a new discipline, having two official modalities:
Speed Race, in which you compete to get from one point to another in the shortest possible time and by the optimal route.
Freestyle, in which the creativity of movements and the fluidity of the performances of the participants before the judges are evaluated.
+++
Sin embargo, la popularización en el contexto civil de esta práctica corporal no comenzó a ocurrir hasta las últimas décadas del siglo XX, cuando un francés veterano de guerra (Raymond Belle) entrenó a su hijo (Sebastián) en esta técnica, y ese muchacho compartió su entrenamiento con sus amigos y comenzaron a practicar como juego. Ellos fueron los primeros "traceurs" o trazadores, que es como se denominan los practicantes de esta disciplina, es por la idea de que se traza una ruta lo más eficiente posible entre dos lugares y luego se recorre en el menor tiempo posible, aprovechando los mismos obstáculos presentes en la vía para avanzar. Por cierto, en el caso de ser practicantes mujeres, el término usado es "traucese".
El 'Arte del Desplazamiento', como también se llama al Parkour, fue ganando popularidad, llegó a los medios de comunicación masivos y también al cine, pero era una práctica amateur, fue ya en 2017 que se le incorporó como parte de la Federación Internacional de Gimnasia como una nueva disciplina, teniendo dos modalidades oficiales:
Carrera de velocidad, en que se compite para llegar de un punto al otro en el menor tiempo posible y por la ruta óptima.
Freestyle, en que se evalúa la creatividad de movimientos y la fluidez de los performances de los participantes ante los jueces.
+++
---
Image's Source - Fuente de la Imagen
---
I was a bit impressed with the historical data and how old this sport is, and I was also surprised to see that it is now in the 21st century that it has formally come to be considered a sport, despite the fact that I had seen it practiced for some people for decades.

Anyway, with this daily record, I am also learning new things every day. I say goodbye now, wishing you that you are well and that we can read each other again another time.

+++
Yo me quedé un poco impresionado con los datos históricos y lo viejo que es este deporte, y también me sorprendí de ver que es ahora en el siglo XXI que entró formalmente a ser considerado un deporte, a pesar de que lo había visto practicando por algunas personas desde hace décadas.

En fin, con esto del registro diario, yo también voy aprendiendo cosas nuevas cada día. Me despido ya, deseándote que tú estés bien y que nos podamos leer de nuevo en otra oportunidad.

+++

---