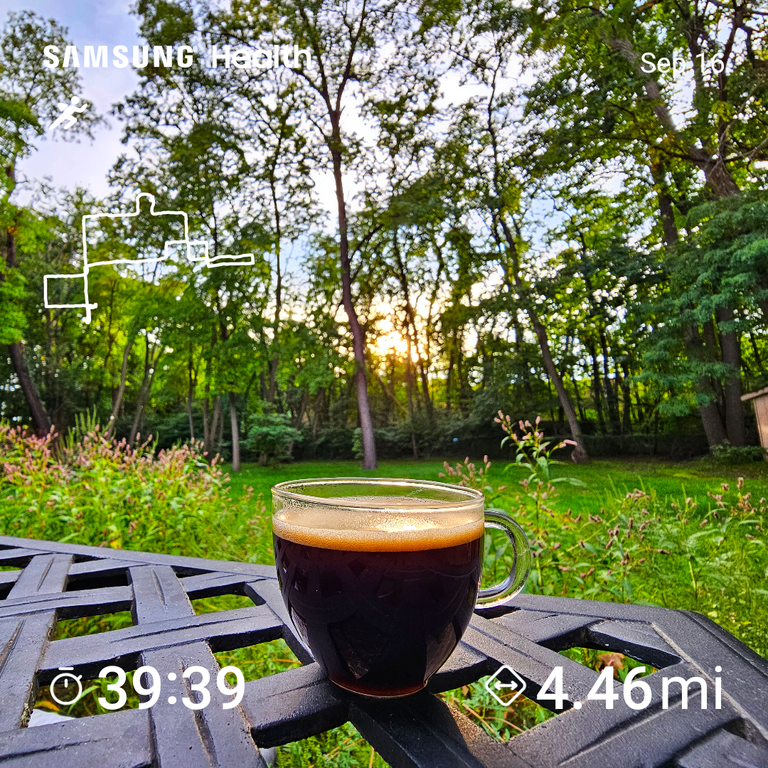 I just finished a 7.303km running that lasted about 0hh:39mm:32ss !
Well, I knew my training couldn't keep this longer and faster trend for ever. Some kind of plateau was expected. And I guess that's what happened on Saturday. It's probably a good thing that I didn't have enough time to try and run intervals on the track like I was hoping to, because I just didn't have much energy. I reverted to just a regular run in the neighborhood, just before nightfall as often. I started with the same route as the previous runs, but didn't go as far East, because from the very first steps, I knew it was better to keep the run shorter. Maybe I jinxed it in my last Exhaust post, but this time I did feel some soreness. Nothing really bad, just a bit of tightness in my quads, hamstrings and calves. Probably just one more reminder I should really consider warming up, cooling down and stretching, three things I absolutely never do. In the end, that's just about 4.5 miles and the pace, although not so bad compared to last runs, was slowing down the entire way.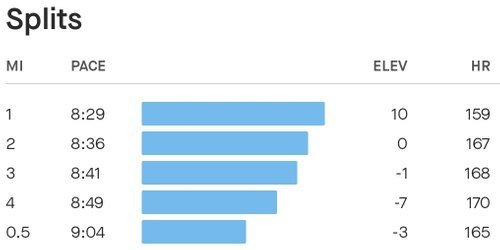 Next run on Monday (today). Probably another run in the neighborhood as well, but I am not sure the distance yet. Once again, we'll play it by ear depending on the initial sensations and maybe daylight available. Hopefully, we'll get back to the improving trend in my training.
Keep Exhausting!