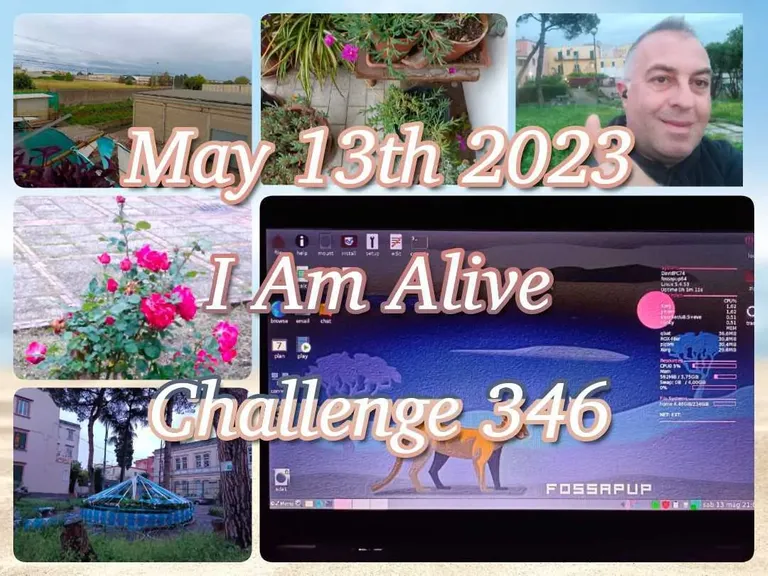 A dear greeting to all lovers of physical activities that populate the mythical community of Actifit.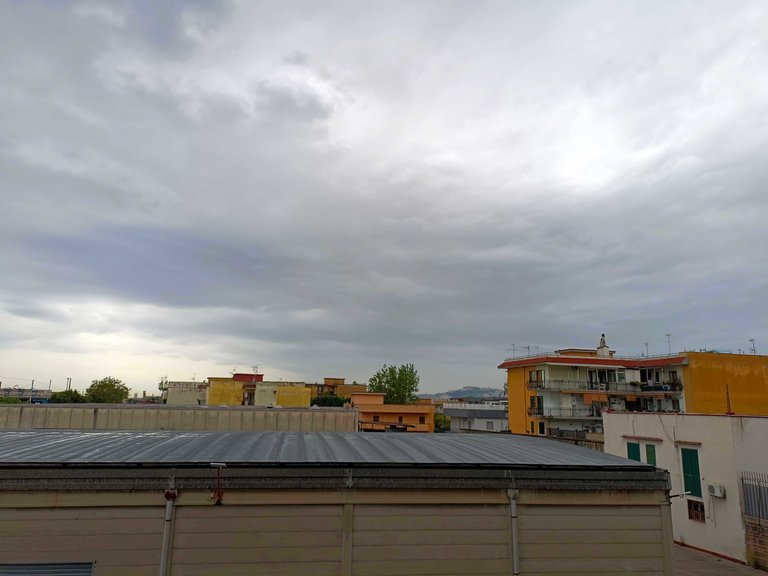 If the good day is seen from the morning even the bad day you understand already early as soon as you wake up. The forecast was very uncertain but after a few hours the rain was more and more intense until a storm broke out after lunch.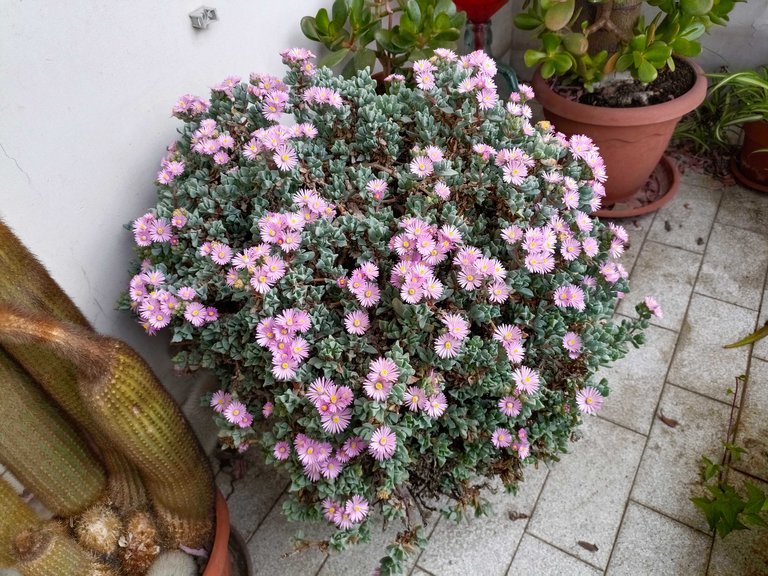 Since today it was not convenient for me to go down and I had nothing urgent to do I started to do some gardening on the balcony that is becoming more and more flowery thanks to the very high temperatures at night but pleasantly mild during the day.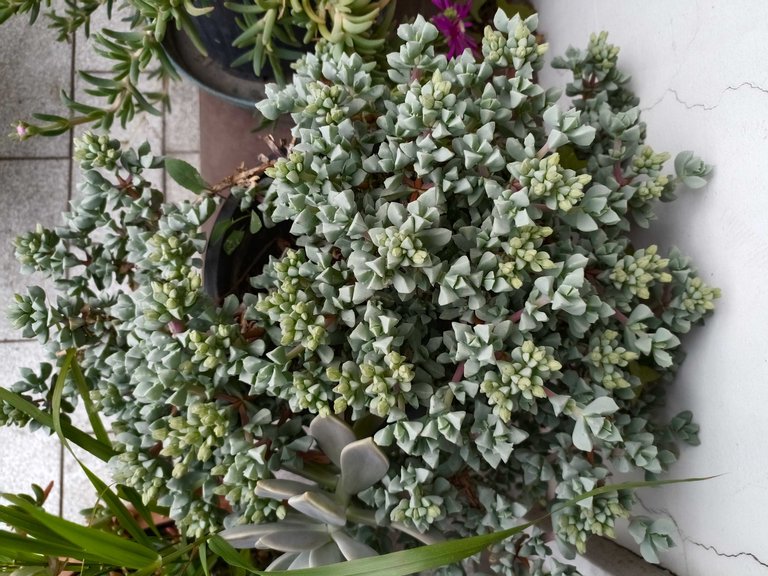 Its twin plant has changed color to the tops, in fact, its leaves are a light color almost teal while there are very green leaves that will be the flower buds ready to hatch.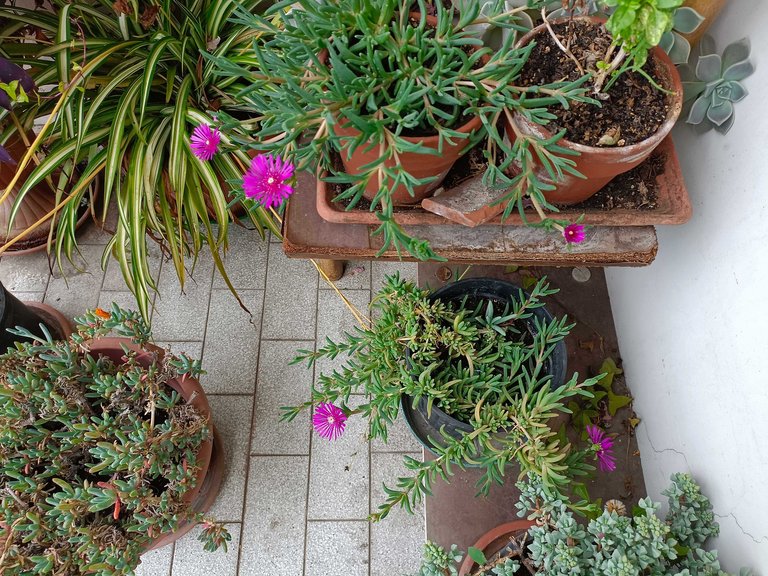 Also this other plant is ready to flower en masse and like the other bush is one of those species that blooms only once a year abundantly.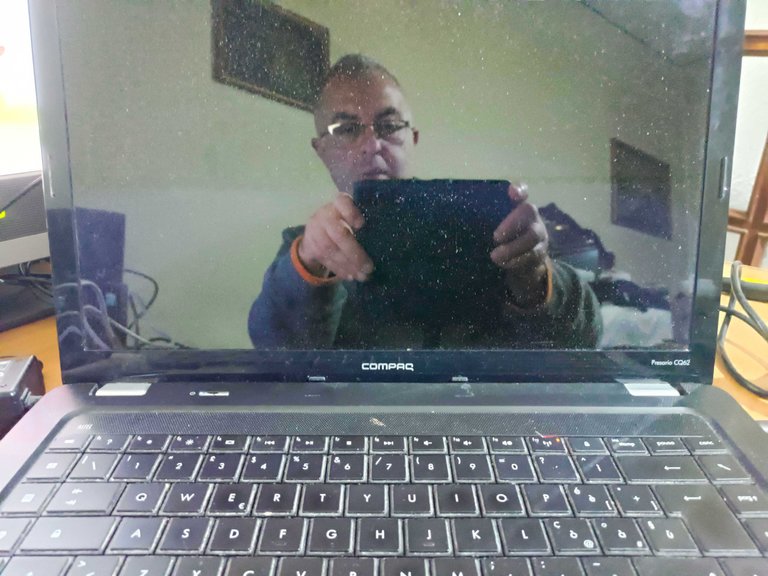 After lunch, when the clouds from the sea were really bad, I resumed my tests with the Linux distributions for PC dated as I have this Compaq CQ 62 with a Celeron T3300 core duo and 4 Gbyte of RAM that I would use as a PC for the recreation of my son Gaetano.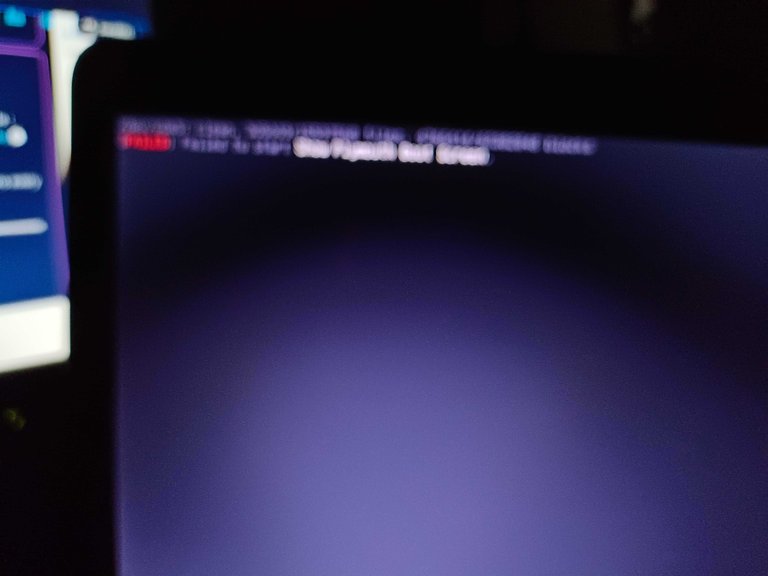 Unfortunately I had a lot of problems as most of the versions I tried didn't start crashing on startup before the GUI started.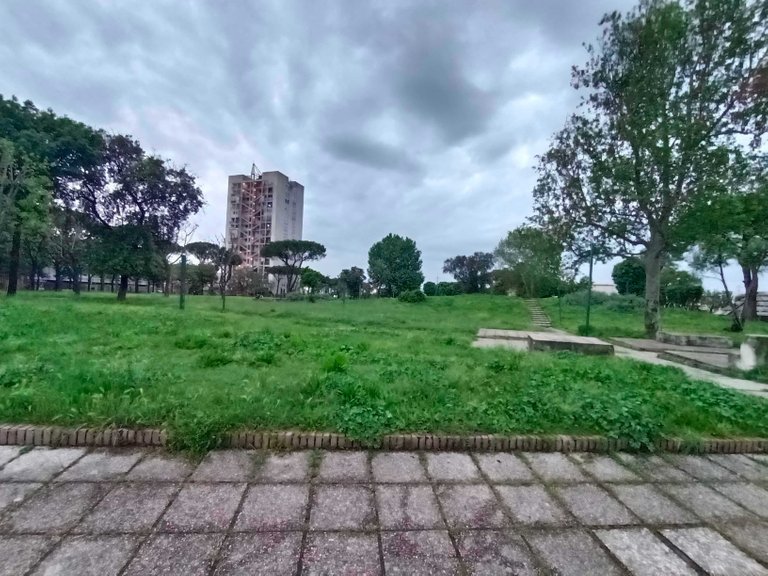 After 6pm I noticed that the weather stabilized on a cloudiness that would hardly lead to rains and I managed to get off to shop at the supermarket and go to the park for a walk.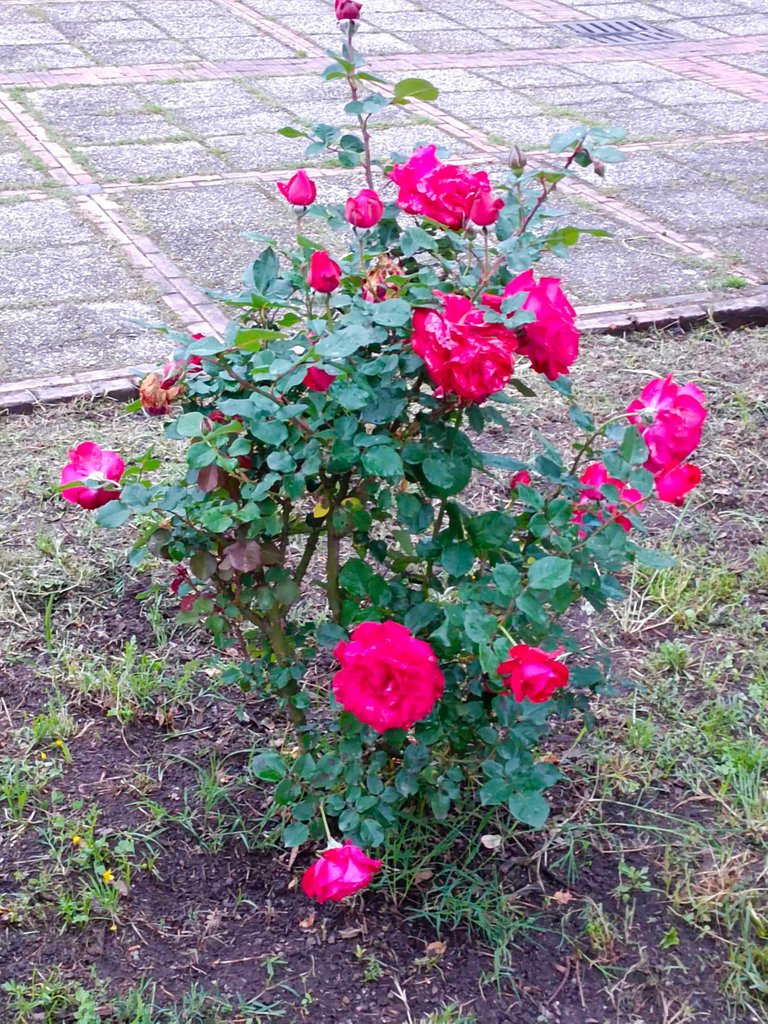 Another flower that has been positively affected by the not too high temperatures of this bizarre and unusual very but very rainy spring is the rose that grows luxuriant in this period and here immortalizes a specimen kept very well by the local gardeners.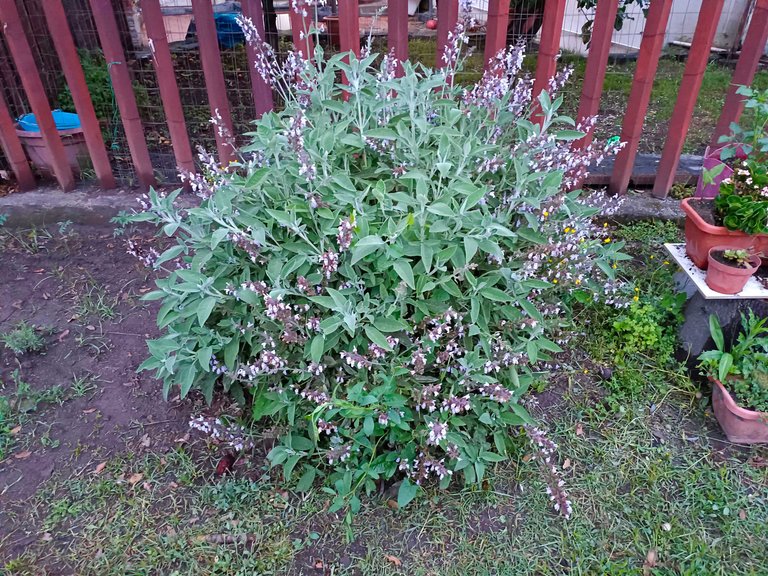 This lavender bush does not seem to grow very well in our area. Evidently she's suffering from too much rain and soil not very suitable for her. Our soils are very fertile being volcanic zone does not have minerals suitable for this species that requires a poorer soil.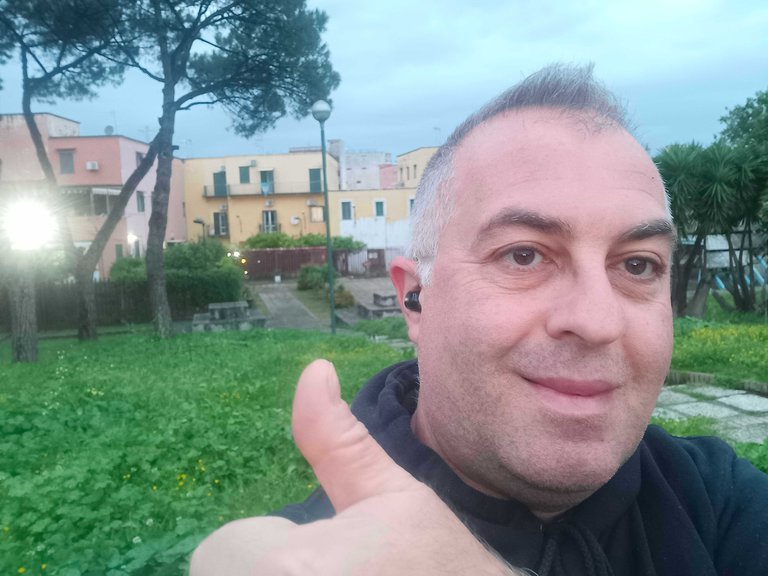 Ah, but I almost forgot to celebrate the #iamalivechallenge 346. I am very happy to have achieved an #alive result despite the weather-prohibitive day.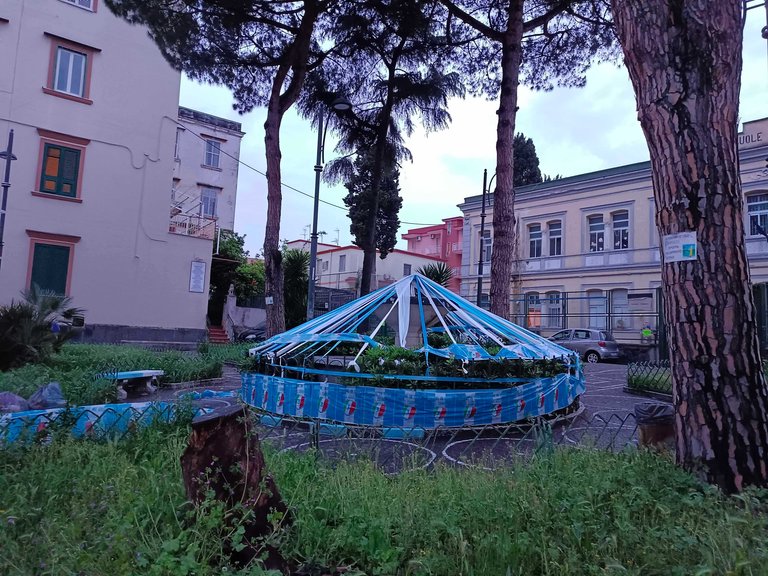 Returning home, I noticed that they packed the fountain of the square Vincenzo Aprea to party, they do not know where to put the festoons! In my humble opinion there is a risk that they will start decorating people with festoons. Eh, we have to be careful, staying stand in one place, you can find yourself decorated in blue and white with a tattoo of the third shield on your forehead.
In the evening I finally managed to install a version of Puppy Linux on the arcane Notebook and with my great joy I see that it has a very pleasant graphical interface for a child.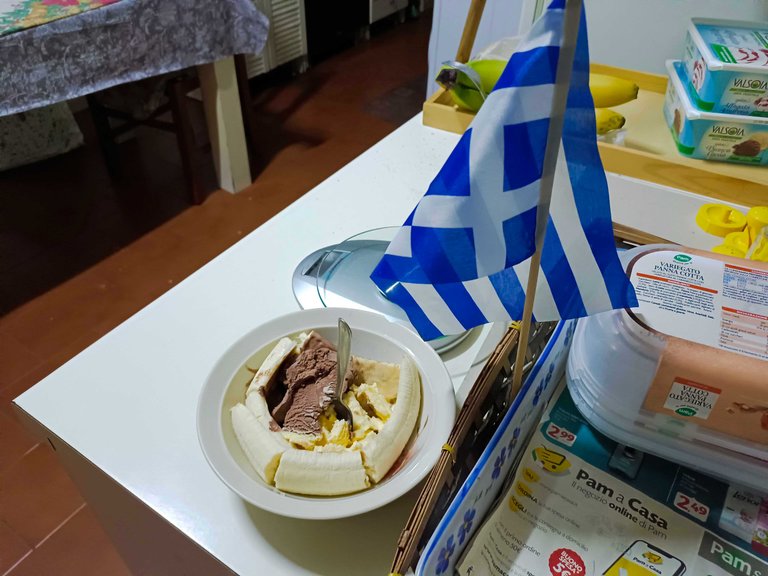 Finally I would like to thank all my friends from the tribe of #Alive and all the new friends who happened between the lines of my stories for reading my thoughts and see you at the next #actifit report.
This report was published via Actifit app (Android | iOS). Check out the original version here on actifit.io




13/05/2023

13894

Walking




cm

cm

cm