Yesterday was a mad day at work. Of course, never mad enough not to take my walking breaks, but those last days of the month are always hectic, as management pushes to push products out of the door to close another month on target.
As many of you know, my usual work week is Monday-Thursday, but yesterday, about an hour before the end of my work, my director and sales manager both came into the quality room with naughty smiles on their faces:
'What would you do for Kendal Mint Cake?' Asked my director and both laughed 😂😂😂
'You want me to cone to work on FRIDAY, don't you?' I asked.
Yes they did. In fact, I told my younger colleague earlier this week that I have so much to do that I might need to work on Friday. Seem like our Quality room has ears 👂 😉
Well, never mind. While I enjoy my 3 days long weekends, I also don't mind turning up occasionally on Friday, even if only to see the shock on everyone's faces 😂
My company, although backwards in many aspects, actually took a brave step and rolled out 4-days working week across the company. Until this point only foundry operators and a few others were on a 4-days contract, while now everyone except 2 employees are on 4 days week too.
The truth is that there is always someone working on Fridays, Saturdays and maybe even Sundays, but management decided that 4 days work week give everyone a better work-life balance and the option to do extra is always there anyway, should they decided they want to work extra.
Me? I worked in engineering more or less all my life. I worked 6-7 days a week, up to 70hours a week for years, but these days I'm more after a good work-life balance. To find this company where I can work 4 days and have 3 days off seemed like a miracle for me. I appreciate it greatly and I'm happy that the remaining employees also were given this opportunity.
That's also why I really don't mind showing my face every now and again on Friday. When my director, Paul comes to ask me to work, I know they really need me. His also one of my favourite co-workers and I would totally come even without the bribe, but of course he doesn't need to know this 😉
My work day yesterday also didn't end at 16:15pm as it should, but rather at 18:15, which couldn't happen on a worse day, as I had planned to go out dancing! Then traffic on top of this, but hey, never mind! We arrived at the body movement class with just a few minutes delay.
I'm happy I went. I didn't dance nowhere near as much as I would wish for, but I had a very good chat with my dance teacher. I mentioned my recent health issues to him and he got really concerned, as his very serious health issues started very much the same as mine's. He pointed me to some great material to watch about the things that helped him in his recovery and urged me not to treat it lightly.
'You know I love you and I don't want you to suffer like I did. You have to take it very seriously and act NOW.' - he said.
I promised I will. I also really needed to hear this. It made me realise that there are many more people out there that I touched and had impact on their lives and in turn they all wish me really well and are happy to help when I need them. I just really rarely ask and share… This might need to change 😉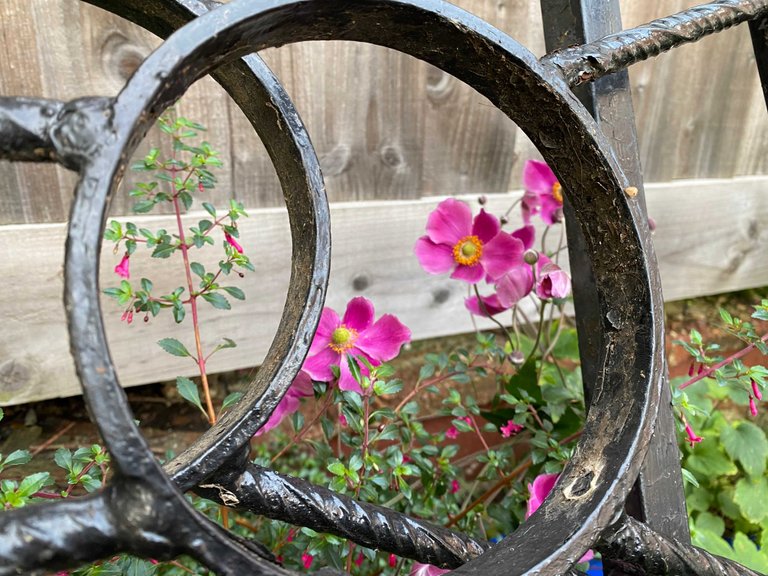 Until next walk 💙
This report was published via Actifit app (Android | iOS). Check out the original version here on actifit.io




28/09/2023

12808

Daily Activity,Dancing,Walking
| | | | | | |
| --- | --- | --- | --- | --- | --- |
| | | | | | |
| cm | | cm | | cm | |