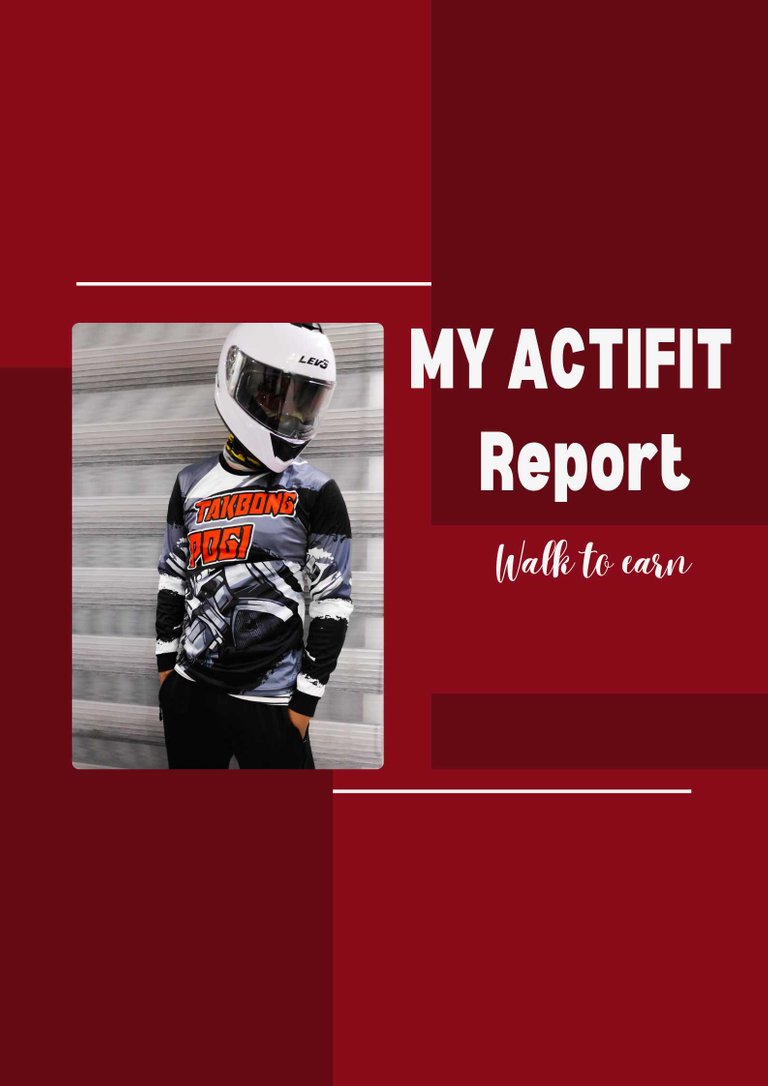 Hello everyone!
Welcome back to my actifit post!
And for today's report
Today was an incredible day filled with activities that energized both my body and soul! I started my morning with a 30-minute warm-up session, preparing myself for an invigorating day ahead. The gentle stretches and light exercises helped me loosen up and set a positive tone for the day.
Following the warm-up, I embarked on a refreshing 30-minute jogging session. The rhythmic sound of my footsteps on the pavement and the crisp morning air reinvigorated my spirit. Jogging not only helped me maintain my fitness level but also provided a wonderful opportunity to appreciate the beauty of nature around me.
After the jog, it was time to kick things up a notch with a 45-minute exercise routine. Engaging in various strength training exercises and cardio workouts, I pushed myself to achieve new fitness milestones. Each rep, each breath, brought me closer to my fitness goals, and the feeling of accomplishment was truly exhilarating.
To balance my physical activities with mental tranquility, I dedicated 15 minutes to meditation. In a peaceful corner of my home, I closed my eyes, focused on my breath, and let go of any tension or stress that may have accumulated throughout the day. The practice of meditation allowed me to cultivate inner peace and clarity, rejuvenating my mind for the rest of the day.
Later in the afternoon, I took my kids to the mall for a fun-filled adventure! We headed straight to the arcade, where laughter echoed through the air as we played exciting games together. Seeing the sheer joy on their faces was priceless and filled my heart with warmth.
While at the mall, we stumbled upon a store selling karaoke machines. Without hesitation, we decided to purchase one! Singing and dancing to our favorite tunes in the comfort of our home would undoubtedly create countless memories and bring our family even closer together.
As the day drew to a close, I couldn't help but reflect on the perfect blend of fitness, mindfulness, and quality time spent with my loved ones. It reminded me of the importance of self-care, staying active, and nurturing relationships. Today was a reminder that life is not only about pursuing personal goals but also about creating moments of joy and togetherness. Here's to more days like this, where we embrace both the physical and emotional aspects of our well-being! 🌟
Grinding myself until I get back on being fit again!
This report was published via Actifit app (Android | iOS). Check out the original version here on actifit.io




29/05/2023

31524

| | | | | | |
| --- | --- | --- | --- | --- | --- |
| | | | | | |
| cm | | cm | | cm | |