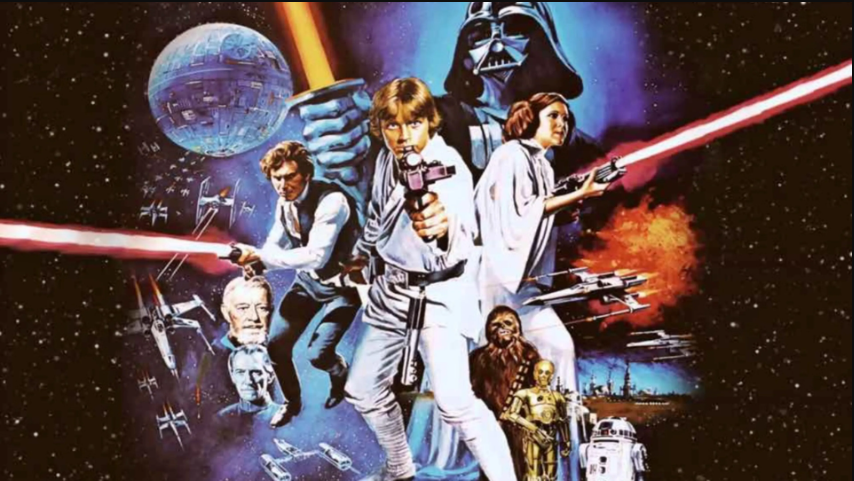 On May 25, 1977, Star Wars was released in theaters. 41 years have passed since its premiere and today the franchise has become one of the most successful in cinema (the series has grossed more than $5 billion at the box office in films alone). In early 1973, he focused on writing a new Star Wars project, clearly influenced by the aesthetics and philosophy of Akira Kurosawa's Japanese classic The Hidden Castle, producing the first synopsis.
But finding a studio willing to take the risk of financing the $8 million production cost wasn't easy. Universal and Disney rejected the story because they thought it didn't fit into any classic genre, but it was 20th Century Fox that finally accepted it.
Its success was immediate, as it broke all box office records at the time with $775 million, which, adjusted for inflation, was the second highest-grossing film of all time behind Gone with the Wind.
In November 2012, just days after Disney acquired Lucasfilm, it was announced with great fanfare that George Lucas' dream third trilogy would be made into a film. Now, three years later, with impressive expectations, it is time to discover if the galactic legend will continue to captivate audiences around the world almost 40 years later.

And now let's
Read the rules below 👇 to find out how to join this giveaway!
2- You have to answer what is asked and the answer is from a series of movies, you have to answer which of them it belongs to
3- The first 10 people who say them will be caught
4- If there is a tie, it will be calculated for the following week
5- Leave your response below along with your 👉🏻Hive username👈🏻.
6- Upvotes, advice, followers and other similar things will be greatly appreciated🙇.
7- The user who asks you the most questions will be the one who wins 100k StarBeats and the remaining 9 will win 10k StarBeats
And this is the question of the game:
If you are a fan of this great movie, I want you to tell me chronologically all the movies including sequels
who answered the question correctly
1- @henruc 4 successes
2- @osiriss 4 successes
3- @imfarhad 4 successes
4- @joseal2020 4 successes
5- @hatdogsensei 4 successes
6- @rtonline 3 successes
7- @yeckingo1 2 successes
8- @fredkese 3 successes
9- @supriya.gupta 2 successes
10- @monsterbuster 1 successes

Players in reserve in case someone does not answer
11- @supriya.gupta 1 successes