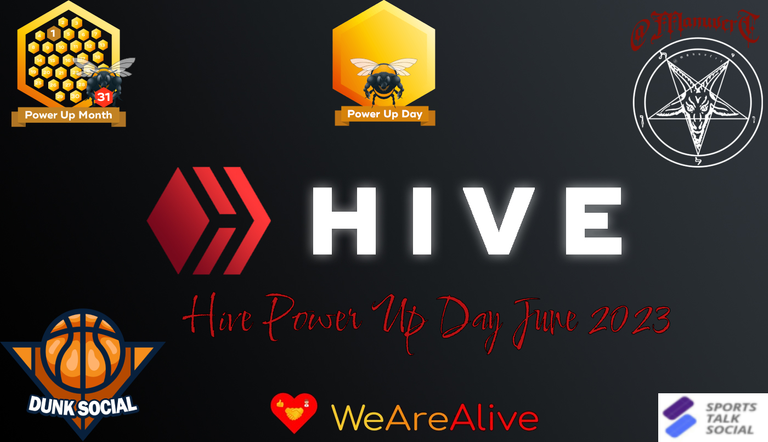 Hey Hivers,
Like I said last month, I intend to start a new very long streak of Power Up Days, so here I am for Hive Power Up Day June 2023! Hive Power Up Month streak is also going on, that is now 4 in a row! As usual, the keyword for my account is consistency, but let's check its details, its growth, and the various goals and targets.

HIVE
And of course, let's start with Hive: once again, it's exactly same as last month, a small Power Up and a tiny HBD push to my savings. Going after PUM badge with 100% powered-up daily posts makes it difficult to accumulate HBD, and of course liquid Hive. But the goal is to keep growing obviously.


Except for a couple of peaks, the growth was also very consistent, almost a straight line, but slightly faster than previously. Starting the month at 3555HP, I finished with 3654HP. Almost a hundred, it's been a while. That's about 3.2HP daily increase, well above my target, even my revised one at 3HP.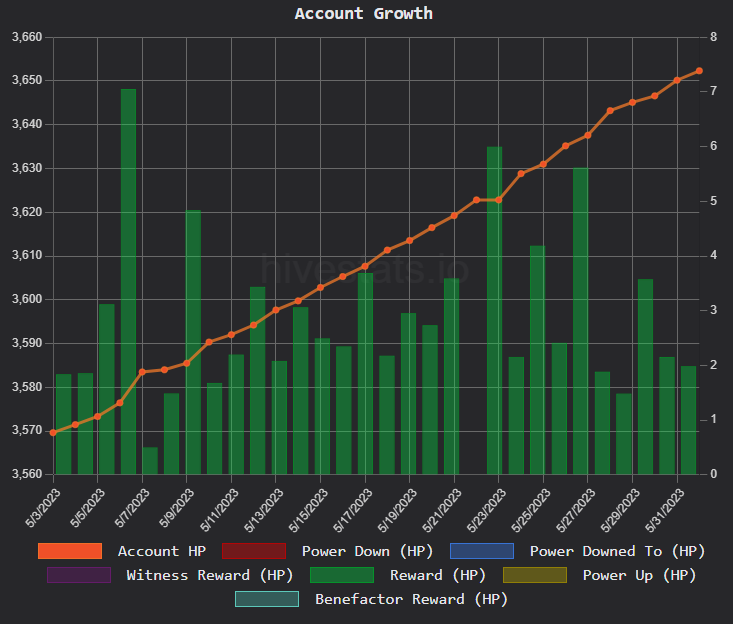 Finally, including today's Power Up, that's 3665HP. Back into 3digit monthly increase. I'd really like to stay above this 100HP target monthly increase. Anyways, you guessed it: steady and consistent increase, with maybe a slight acceleration (to be confirmed next month).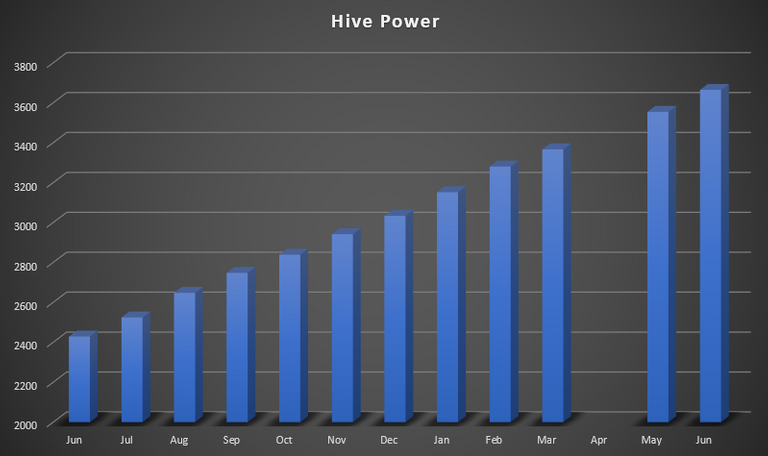 SPORTS
I've seen a few posts around the SportsTalkSocial tribe, with a few people trying to make things moving. But I admit I am not sure what is going on. In any case, I still stake every SPORTS I can, and for now I don't expect to change this strategy. My total is now around 13.8M SPORTS Power. That's an increase of 540k this month, clearing my 500k target, yay! So here again, consistency with a slight acceleration. Can I already see a pattern?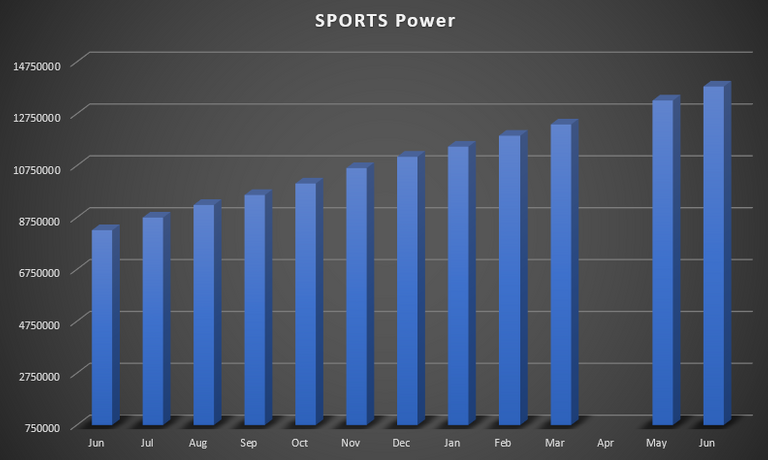 ALIVE
Just like the name says, the We Are Alive Tribe is still very #AliveAndThriving. So many staking and delegating options, contests, and engagement, this is great. I managed to add 445AP to my stake. Last month, I reduced my target to 350AP, I guess I was way too conservative. So I guess the acceleration pattern is indeed here, but maybe a bit more for ALIVE. Now, with around 9147AP, the 10k target is looking very possible in the next couple of months.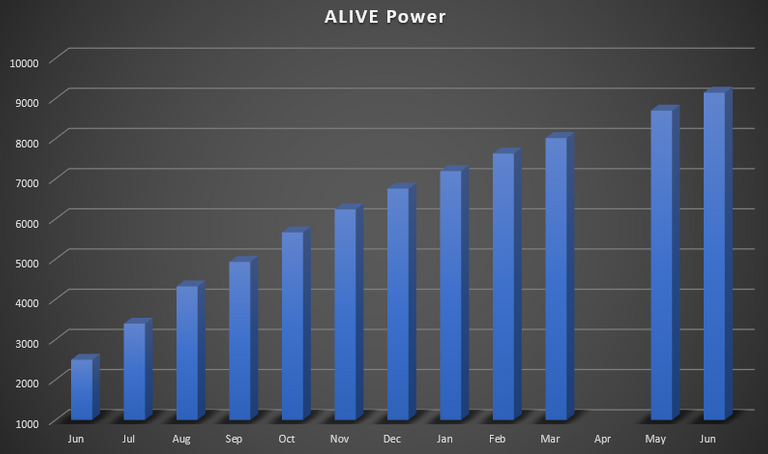 Targets
It might be a bit too challenging, but I am increasing my HP daily increase target to 3. I was above in May, so let's go for it!
For SPORTS, I will keep the 500k monthly increase target. I also reached it in May and I believe it can be done again in June.
I was pessimistic last month with my ALIVE target, so I won't do that again: let's try again this month to increase my stake by at least 400AP.
No change on the drip tokens. This is not really a focus, but they are slowly accumulating.
My LOLZ stake, with about 1834 right now, is growing well. I'm hoping to add 5 every day, let's keep an eye on it.
No change also on the Diesel pools. I am adding tiny amounts here and there. With the high APRs, maybe in the long run it will amount to something.
And that is it, May is over. Consistent and steady growth, with a slight acceleration is the conclusion, let's keep the momentum going in June! Hope all is going well for y'all, on to June now!