The 2018 St. Vincent & The Grenadines Silver Seaplane coin is another awesome product from the Scottsdale Mint and an early release in the EC8 series.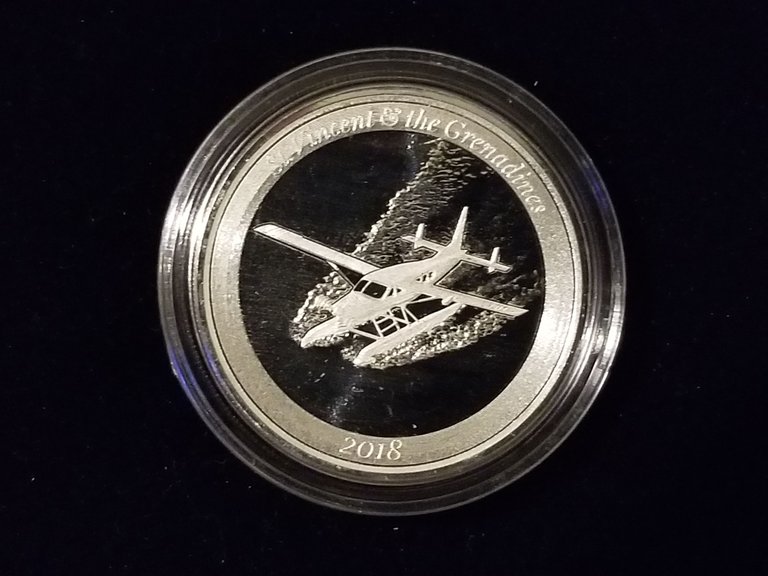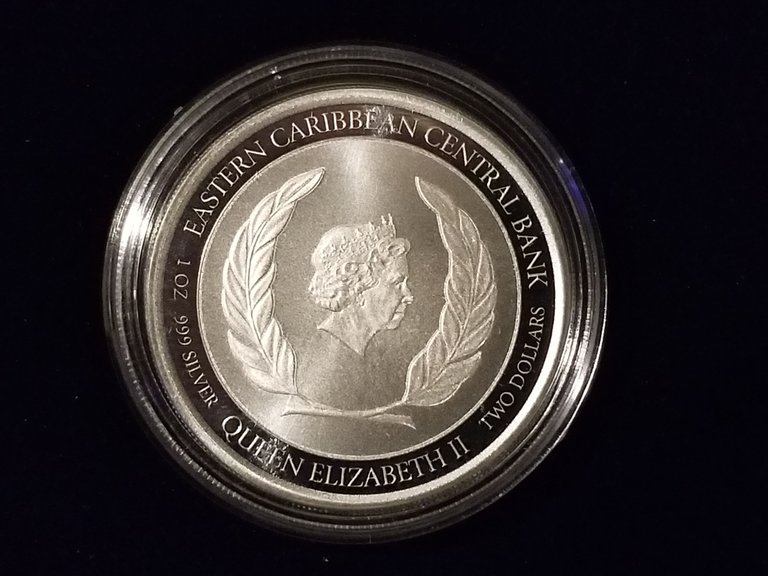 Since 2018 the Scottsdale Mint has been producing coins for the EC8(Eastern Caribean 8) encompassing 8 Caribean Island groups in the ECCB (Eastern Caribean Central Bank) who governs currency for these Island Countries. Anguilla, Antigua and Barbuda, Commonwealth of Dominica, Saint Kitts and Nevis, Saint Lucia, Saint Vincent and the Grenadines, Grenada and Montserrat.
Saint Vincent and the Grenadines is an island country located in the southeast border of the Caribbean Sea. This is where They filmed the Pirates of the Caribbean movies otherwise it is a fairly unknown island chain. Other then being in hurricane ally it is an island paradise with beautiful reefs and white beaches.
The obverse side freatures a frosted center with a side view of Queen Elizabeth II surrounded by a laurel wreath. The shiny outer rim is inscribed with EASTERN CARIBBEAN CENTRAL BANK on the top, QUEEN ELIZABETH II on the bottom, .999 SILVER on the left and TWO DOLLARS on the right. This is the standard design for all of the EC8 series coins and was created by Ian Rank-Broadley.
The Reverse features a seaplane landing on the ocean in the center with a proof like finish in the background. The picture doesn't show it very well but there is texture throughout the background, more then just the waves the plane is making, simulating the ocean. The outer rim looks frosted but it is actually radial lines, as a measure to prevent counterfeiting. The outer rim is also inscribed with St. Vincent & the Grenadines on the top and 2018 on the bottom.
Specifications
Year 2018
Purity .999
Manufacturer Scottsdale Mint
Diameter 39 mm
Thickness 3.2 mm
Edge Design Reeded
Condition Brilliant Uncirculated
Face Value 2 Dollars
Issuing Country St. Vincent & the Grendadines
Metal Weight 1 Troy Ounce ---