The 2022 1 oz Republic of Cameroon silver cheetah coin is another great example of the work Scottsdale Mint does.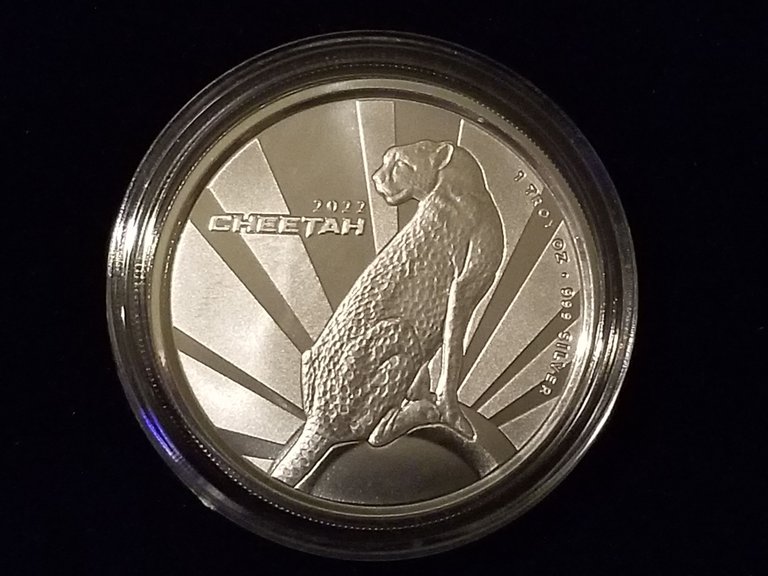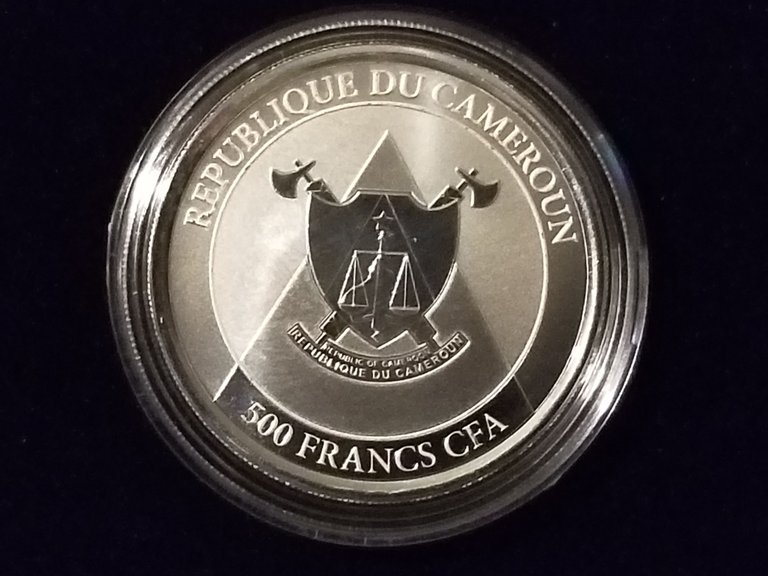 The cheetah is the World's fastest land animal, reaching speeds up to 50 to 61 mph, and can be found in the Savannahs in the Serengeti, Arid mountains in the Sahara and the desert terrain in Iran. The appearance of the cheetah has a smaller head, long legs, slender body and a tawny coat with black spots. The cheetah is typically active and hunting during the day with the peak times being at dawn and dusk. They hunt small to medium sized prey and normally stalk them from about 200-300 feet using it's high speed to run down it's targets.
The obverse side features a frosted background with a shiny finished image of the Cameroon coat of arms. The banner at the bottom of the coat of arms reads REPUBLIC OF CAMEROON on the top and REPUBLIQUE DU CAMEROUN on the bottom. The outer rim is inscribed with REPUBLICQUE DU CAMEROUN on the top and 500 FRANCS CFA on the bottom.
The Reverse features a cheetah in the center sitting on a mound with frosted and and shiny strips in the background simulated sun rays. The inscription on the left reads 2022 CHEETAH and along the outer rim the text reads 1 TROY OZ - .999 SILVER.
Specifications
Year 2022
Purity .999
Manufacturer Scottsdale Mint
Diameter 39 mm
Thickness 3.2 mm
Edge Design Reeded
Condition Brilliant Uncirculated
Face Value 500 Francs CFA
Issuing Country Republic of Cameroon
Metal Weight 1 Troy Ounce ---