This 2022 1 oz Silver Montserrat Sea Turtle Coin is a really cool looking piece from the Scottsdale Mint.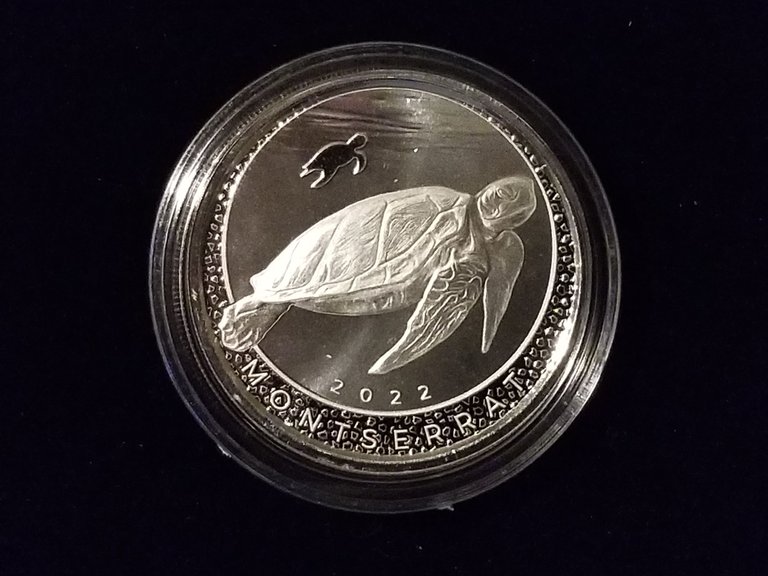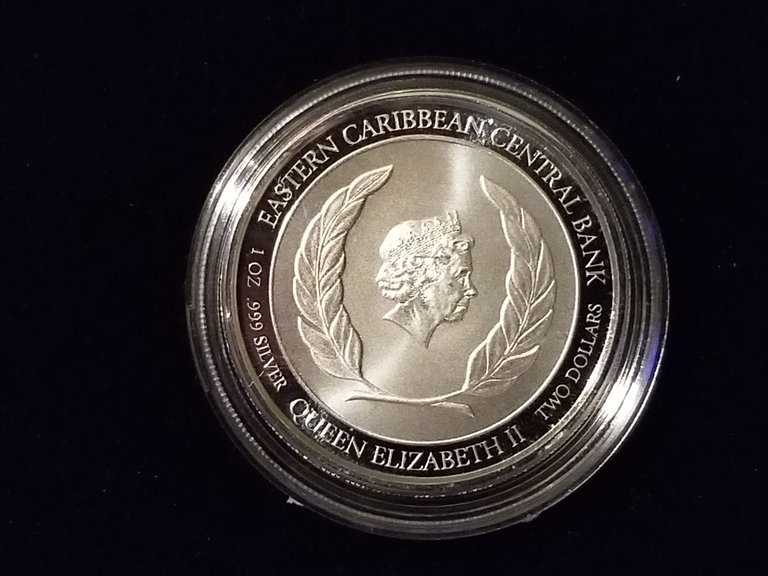 Since 2018 the Scottsdale Mint has been producing coins for the EC8(Eastern Caribean 8) encompassing 8 Caribean Island groups in the ECCB (Eastern Caribean Central Bank) who governs currency for these Island Countries. Anguilla, Antigua and Barbuda, Commonwealth of Dominica, Grenada, Montserrat, Saint Kitts and Nevis, Saint Lucia and Saint Vincent, and the Grenadines.
The 2022 Montserrat Sea Turtle Coin has a nice clean but detailed look to it. I really like this design, it almost has a 3D look with the different textures and looking like the ocean surface on the top.
The obverse side freatures a frosted center with a side view of Queen Elizabeth II surrounded by a laurel wreath. The shiny outer rim is inscribed with EASTERN CARIBBEAN CENTRAL BANK on the top, QUEEN ELIZABETH II on the bottom, .999 SILVER on the left and TWO DOLLARS on the right. This is the standard design for all of the EC8 series coins and was created by Ian Rank-Broadley.
The Reverse features a sea turtle accross the center swimming to the right with another turtle above appearing to be in the distance and 2022 underneath. The decorative outer rim is inscribed with MONTSERRAT.
Specifications
Year 2022
Purity .999
Manufacturer Scottsdale Mint
Diameter 39 mm
Thickness 3.2 mm
Edge Design Reeded
Condition Brilliant Uncirculated
Face Value 2 Dollars
Issuing Country Montserrat
Metal Weight 1 Troy Ounce ---