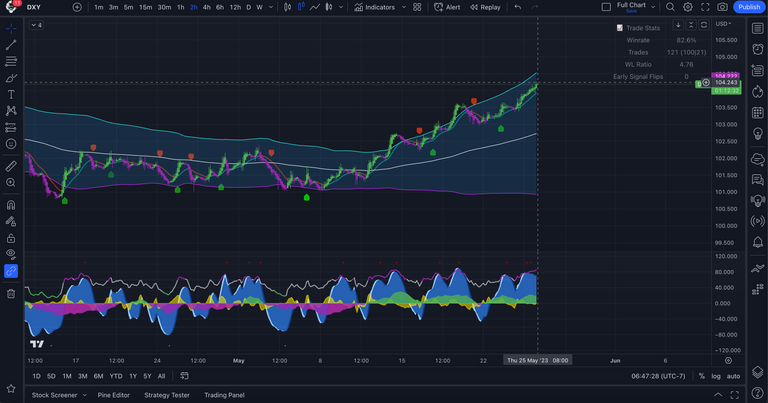 When the dollar is on the run, you can pretty much bet that other markets, cryptocurrency specifically is going to have a rough time. The DXY is an index that tracks the value of the dollar against a basket of other global currencies, and as you can see, it's winning at the moment, you can see that certainly in the Bitcoin charts.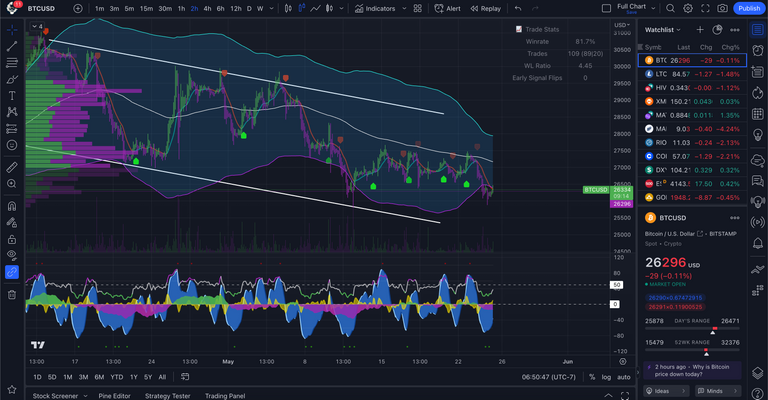 Even the stock market, or at least the S&P is having a bit of a go at it as well and is looking at the possibility of a downtrend. This chart is the ES1! mini futures chart for the S&P500.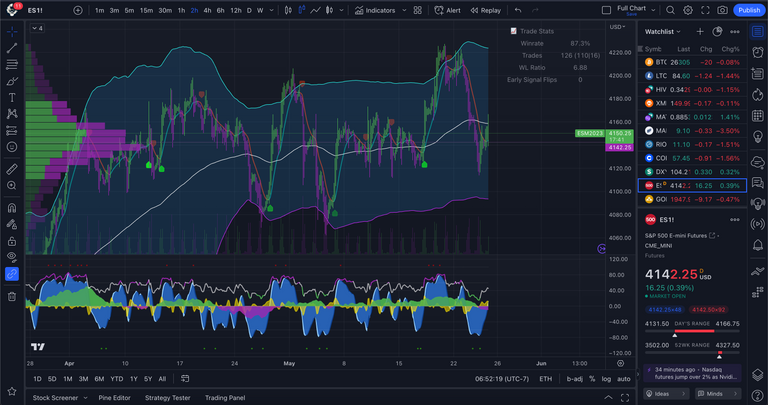 And then we have the good ole yellow metal, GOLD. Gold is absolutely getting pounded into the ground instead of being dug out, haha, bad trader dad joke for you.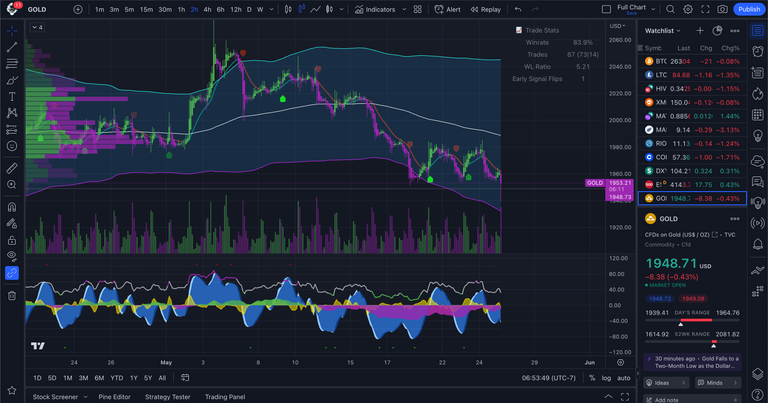 Not all hope is lost
The dollar rise can't continue forever, and by the looks of the momentum across the markets, we seem to be trying to find a bottom which could lead to some consolidation then a turn back to the upside for risk assets. This could be a time to start looking to buying some dips, but I would also watch for a topping signal in the DXY before betting the house because there could still be some upside.
What am I doing?
Well today is my birthday, so I am not trading. I am taking the day off meaning that I am sitting in the dollar for the time being. I do have some alerts set so I may take a birthday Bitcoin trade if the conditions align throughout the day. Being on the sidelines in cash is always a position to be in. In this case, you are winning out being in the dollar. This is where having some stablecoins in an interest bearing savings like HBD is a good play. The only problem there is that you have a 3 day waiting period before you can make any trades.
If you use Polygon or BSC, you could use services like Aave or Venus.io perspectively to put your stablecoins to work while you are on the sidelines and then withdraw when you are ready to trade. OR... you could loan against your stablecoins, trade the assets and pay back the loan... But that's a whole other post topic in itself, haha.
Be Cool, Be Real, and always Abide!
Check Out What Is Happening At The Logical Labs
https://logicaltrading.academy | The Logical Trading Academy - Trading education and private community
https://coin-logic.com | Live crypto market data, news, and research
https://hivelist.io | @hivelist | Classifieds, NFTs, DEFI Pool, Online Retail
https://HiveHustlers.com | @hivehustlers | Community for Entrepreneurs and All Around Hustlers
https://blocktunes.net | @blocktunes | Music NFTs, DAO, Downloads, and more
https://groovelogic.audio | @groove-logic | DJ/Producer/Sound Engineer music and services
Other Ways To Support
Trade with me on Robinhood and ApolloX
Trade stocks, options, and cryptocurrency with me on Robinhood and pay no commissions! Use our link to sign up, link your account, and get a free stock!
Or go full degenerate and leverage trade with me at Apollo X on BSC. Use the referral link and support the dude!
Hive Engine Witness
If you like what I am doing, please consider voting for my Hive Engine witness with your staked WORKERBEE!
https://tribaldex.com/witnesses
Sign up For Splinterlands
Get started playing Splinterlands, the top blockchain game in the world, today!
https://splinterlands.com?ref=thelogicaldude